ICAPS Annual Meeting 2020 | South Africa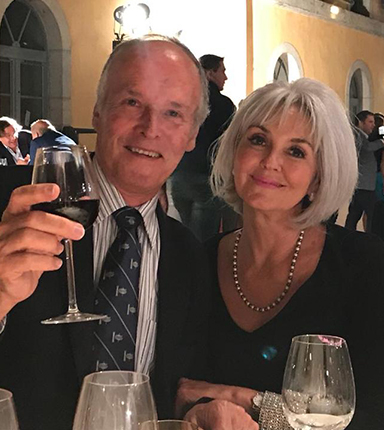 The International Consortium of Aesthetic Plastic Surgeons is unlike virtually any other professional association in the specialty. We combine a wide range of presentations on innovative aesthetic techniques with exploration of some of the world's most spectacular destinations.
Our visit in early 2020 to the stunning Cellars-Hohenort Hotel in Cape Town, South Africa, certainly lived up to our high standards, thanks to our wonderful hostess and host, Karmen Fieldgate and Dr. Russell Walton, and the active participation of our accomplished aesthetic surgeons and their spouses.
Among the cultural highlights experienced during the trip was a once-in-a-lifetime journey aboard the luxurious Rovos Rail from Victoria to Cape Town and a truly unforgettable visit to Kapama Private Game Reserve in Kruger National Park.
The ICAPS Scientific Program
Our sessions during the scientific program included insights from some of the world's foremost aesthetic plastic surgeons. The presentations included:
Face
Toxic Hemi-Facial Atrophy Correction With Nano Fat – Hans-Leo Nathrath
Rejuvenation of the Facial Expression – Oscar Ramires
Eyelids
What I Am Doing Now After 25 Years of Blepharoplasty Experience – Ana Badin
Augmentation-Reduction Lower Blepharoplasty – Rafic Kuzbari
Nose
Columella Reconstruction With Frontal Flap – Pedro Polo (Abel de la Pena moderating)
Neck
Central Neck Improvement With Internal Laser – Abel de la Pena
One Year Follow Up of Neck Complication After Defatting and Platysma Work – Daniel Knutti
Breast
Explantation: The New Era – Russell Walton
Decision Making in Breast Pocket Irrigation. What Makes Sense? – Jack Fisher
Small Abdominal Flap to Cover Implant Exposure After Breast Augmentation/Mastopexy – Arnaldo Miro
Aesthetic Breast Surgery – Liana Volkwyn
Body
Abdominoplasty and Circumferential Body Contouring – Joe Hunstad
Sculpture of the Back Using High Definition Technique – Abel de la Pena
Female Genital Surgery – Catherine Bergeret-Galley
Dissatisfied With Labial Trim After 20 Years – Stephen Gilbert
How Haemostatic Net Changed My Life – Ana Badin
Neo-Umbilicus in Abdominoplasty – Clayton Moliver